MISIP Summer 2023 Applications NOW Available
Summer 2023 Information session recording (Download here)
(You will need to download the video to your local device to watch- the  quality on the cloud recording was even worse than this version- sorry).
With locations in Jakarta, Indonesia or Bangkok, Thailand, this program provides students with an in-depth international internship experience with Indonesian or Thai organizations led by prominent USC Marshall alumni and friends.
One of the most difficult challenges facing professional programs such as business, communications and cinema, is striking the right balance between practical training and experience and theoretical and "class-room" learning. Companies actively search for students who are tops in their classes and have actual experience within their field. To help alleviate this problem, the Marshall School has launched the "Marshall International Summer Internship Program".
Students who are selected for MISIP 2023 will spend 9-10 weeks (approx. May 28- August 5) gaining invaluable work and cultural experiences outside of the U.S.
Students will be provided a stipend (approx. $4000), which will be used to cover their expenses  (air ticket, rent for reasonable, safe and secure housing, and meals). MISIP interns will NOT be required to enroll in a USC class, nor will USC charge any fees, other than International Insurance (there are no program fees).
Students will NOT be able to select the industry in which they will intern nor the company for whom they will work. The committee will do their best to match students to areas of interest, but cannot make any guarantees.
About Indonesia:

 Indonesia is a flourishing democracy and has the world's largest Muslim population. During his November 2010 visit to Jakarta, President Obama and Indonesian President Yudhoyono launched the "U.S.-Indonesia Comprehensive Partnership" to accelerate and strengthen U.S.-Indonesian relations. the MISIP program is an outgrowth of that partnership. 
Indonesia's economy continues to be one of the strongest in the ASEAN region, growing at 5% or more annuaally from 2010-2020.
The internship sponsors and AUSCI, the "Alumni of USC in Indonesia" will help participants find housing in a safe and secure section of Jakarta. AUSCI is the most vibrant and active U.S. alumni club in Indonesia. With over 1,500 Trojans in the country, AUSCI is committed to live its motto "the network of excellence, for Indonesia and beyond." Currently AUSCI is on-its-way to reaching its goal of building 100 libraries by 2020 for Indonesian children in impoverished areas. Information about AUSCI is at http://www.ausci.org AUSCI's leadership is committed to bringing the 2020 MISIP students into its tightly-knit family, immediately upon their arrival in Jakarta.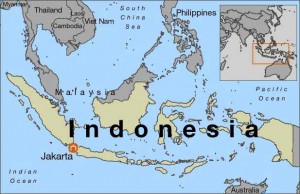 The U.S. Indonesia Foundation (USINDO) www.usindo.org , the American Indonesian Chamber of Commerce (AICC) www.aiccusa.org and the Institute for International Education (IIE) www.iie.org are important organizations for promoting U.S.-Indonesia relations, which have provided assistance to launch the 2011 Marshall Indonesia Summer Internship Program, and will continue their support for 2023. Their websites are excellent sources of information on Indonesia and on multiple aspects of U.S.-Indonesian relations.
About Thailand: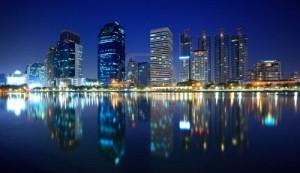 Thailand is the 8th largest economy in Asia, as well as one of the fastest growing economies in the world (4.1% in 2018 and projected to be over 4% in 2019) over the past decade, Thailand has moved from regional to world economic power, as well as building a reputation as a producer of low-cost but high-quality goods and services. Drawing on the strength of the economy in textiles, automobile manufacturing, electronics, and tourism (including the growing trend of medical-tourism due to Thailand's world-class medical facilities), Thailand enjoys a high level of foreign investment and consumer confidence. 

The USC Thailand Alumni Association will help participants find housing in a safe and secure section of Bangkok, as well as provide placements in a variety of industries and companies. Bangkok is one of the largest and safest cities in the world, boasting world-class shopping, restaurants, hotels and entertainment.
Internship Placements:
Upon admission into the program, the selection committee will ask students to outline the industry and type of position they are interested in, and the committee will attempt to place the student accordingly. As placements are with alumni and companies owned by alumni, the company options and fields are limited.  Unfortunately students will NOT be guaranteed placement into the industry of their choosing nor the company for whom they will work. The committee will do their best to match students to areas of interest, and with companies which will meet those interests. Students will be placed with companies who have strong connections to USC and the Trojan Family.
Past Student placements included (but were not limited to) companies such as: WE Connor (in both Jakarta and Bangkok),  WOM Finance (Jakarta), KPMG (Bangkok), Betagro (Bangkok),  Resko (Jakarta),  Tractus (Bangkok), Beryl 8 (Bangkok), KIB (Tax and Finance) Consulting (Jakarta),  Gulf Energy (Bangkok),  Adaro (Jakarta), and Rework (Jakarta), to name a few. (The list for 2023 is still being confirmed, and may not include some of the companies listed above.) Students worked on everything from developing marketing plans to industry research, operations analysis and financial planning. The positions differ each year based on the needs of the company. 
Application:
The program is open to USC Business and Accounting Majors or Minors ONLY, who will have completed 55 units by January 1, 2023 (16 of those units MUST have been completed at USC). All applicants must have a minimum 3.00 (overall and within your major) GPA.
Students graduating in May 2023 ARE eligible to apply. Be aware that all participants are expected to complete the entire program, meaning until a least August 5, 2023. 
There is no language requirement.
Indonesian nationals are exempt from applying for the Jakarta program and Thai nationals are exempt from applying for the Bangkok program.
You may apply to one or both locations. Only 1 application and 1 letter is required if applying to both locations.
An interview will be required of all applicants who advance to the second round before final decisions are announced. 
Please complete the online application by 11:59 PM on January 27, 2023. Late or incomplete applications will NOT be accepted.
In addition, all students will need to submit a letter of recommendation from either an academic source (preferred) or professional source. Letters MUST be on letterhead, and can either be uploaded as part of the application (scanned and uploaded) or submitted in person (in a sealed envelope) to JFF 201 (Mail Code 3362), mailed (MISIP Program, 610 Child's Way, JFF 201, Los Angeles, CA 90089-3362), Faxed (213 740-2116 attn: MISIP), or emailed as an attachment (uginternational@marshall.usc.edu). The letter should be addressed to MISIP Selection Committee.
Letters NOT uploaded as part of the application are due by January 29th, 2023 5:00 pm. If you will upload your letter as part of the application, it is due when you submit the application.
(This will take you to the USC Terra Dotta system- click the Apply Now button to submit an application)