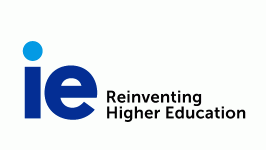 Madrid/Segovia, Spain
"I loved getting to see Madrid through my weekly runs around the city. It was a great way to spend time by myself and discover the hidden secrets of Madrid."

Parisa Deokule, Spring 2020
IE Business School was founded in 1973 as a private business school aimed at offering postgraduate training in business management to senior executives. Since then, the School has consolidated its position in the business world, thanks to its global approach, its entrepreneurial focus, and its strong commitment to innovation.
Recognized as one of the leading business schools in the world, IE Business School has a faculty with more than 400 professors and with students coming from over 88 different countries for masters, doctorate and executive education programs. IE Business School students use innovative onsite and online learning methodologies, and benefit from IE's community networks which include over 40,000 former students who hold senior management positions in 100 countries.
Campus
IE University´s (main) beautiful medieval campus is in the city of Segovia, located just 25 minutes from Madrid and its international airport by high speed train. Segovia is a melting pot of cultural legacies, renowned for its Gothic and Romanesque art and architecture. From this privileged location you can take advantage of weekends and holidays with easy access to the capital and numerous cultural and sporting activities around Spain and abroad.
The Business School is located in the heart of Madrid (where the advanced business courses are held), and students may choose to forgo campus housing in Segovia (and the long commute) and live in Madrid, closer to where courses are held.
Curriculum:
The semester at IE is 13 weeks in length, with a 2-week examination period. Courses meet for 3 hours each week, with some courses meeting for only 3-4 weeks, and others meeting 5 days in a week, and then no more during the semester.  Students must enroll in 30 (ECTS) units each semester. The number of units differ between classes, so the average student may enroll in 6-8 courses in order to meet the 30-unit minimum.
Sample Schedule:
Business Law (3 USC)
Corporate Finance (3 USC)
Financial reporting and analysis (3 USC)
Investment Analysis and Portfolio Management (3 USC)
Corporate Valuation (1.5 USC)
Financial derivatives  (1.5 USC)
Or
New Venture Creation and Entrepreneurial Management (3 USC)
Financing Entrepreneurial Companies (3 USC)
Management Control for Start-ups (1.5 USC)
World Poverty and the Social Entrepreneur (1.5 USC)
Generating Business Value from New Technologies (1.5 USC)
Entrepreneurship in Emerging Markets (1.5 USC)
Business Simulation (1.5 USC)
Legal Aspects of Entrepreneurship (1.5 USC)
Semester dates:
Fall:  Mid September till Mid December (exams end late December)
Spring: Mid January till end of May (some exams end early may, some late May, depends on the course)
Additional Resources
General University Information.