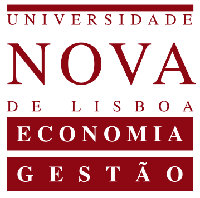 Lisbon, Portugal
"I cannot tell you enough about how much I loved Lisbon. The people, the food, the history, everything about it was awesome. Out of all of the places I went, this was still my favorite by far. It's got a great balance of good weather, restaurants, people and nightlife. I had a lot of friends visit, and they all loved it as well. It's probably one of the most underrated places in all of Europe..."

Anonymous, Spring 2019
The Nova School of Business and Economics, known as the Faculty of Economics, is the top business and economics program in Portugal. Nova, Founded in 1973, is the newest of the three public universities in Portugal, but has quickly risen to the top of the rankings in business, social science and law studies. Nova has one of the top ranked Business Schools in Europe and is accredited by the American Assembly of Collegiate Schools of Business- The international Association for Management Education. The faculty maintains ties with local, national and international companies. Nova is the newest public university in Portugal and in its short life has become recognized as the country's most prestigious university. Integrated within a framework of expansion and diversification of higher education, the University adopted a new model within the Portuguese system that stressed interdisciplinary approaches, technological developments while, at the same time, safeguarding offerings in traditional academic domains including medicine, sciences and humanities.
Campus:
Nova's campus occupies a vast area in downtown Portugal, just north of the central business district, and close to other cultural and commercial sites. It is also accessible to a number of public transportation stops (both metro and street car) transportation system, with a metro stop housed beneath its campus.
The Nova campus, is a fully-functioning, self-contained unit. The Faculty of Economics consists of 2 main, large buildings. In those buildings are housed a Libraries with 20,000 volumes dedicated to Business studies, and a full-array of on-line resources, 3 computer labs with 150 PC computers. On the campus one can find a bookstore, 2 coffee shops, 2 cafeteria, a Health center, Career Center, Learning/study center, Auditorium and Data Processing Centre, all of which IEP students have access.
Nova has limited on-campus housing in dormitories for exchange students. The units are small and shared, and cost approximately $600/month. The BBA Exchange staff also assists with arranging housing in private housing near campus. The staff is able to reserve apartments on the students' behalf before their arrival. The rent is approximately $600-800 per month. Each apartment provides a bed, a closet, a desk and a chair, a mirror and a telephone. However, all students must bring their own towels, pillow and pillowcases, sheet and blankets. Rooms are equipped with electrical outlets for radios and televisions, and there is enough room for a small rental refrigerator. The apartments usually charge approximately $10-$20 per month for appliances.
Students and Student organizations:
There are 14,000 students, attending Nova of which the over-whelming majority are from Portugal. In an attempt to diversify the population, Nova has established exchange programs with 45 institutions. They admit 150 exchange students each term (100 to study business); there are over 45 student organizations and clubs, covering a range of areas and interests. There is a Student Centre within the business school which helps oversee a wide range of extra-curricular activities for business students, as well as activities for the exchange students.
Curriculum:
Exchange students may select from any of the 25-30 advanced business courses offered each semester in English. Nova employs 60 full-time and 35 visiting faculty members with diverse interests and expertise, the majority of which hold Ph.D's (Less than 30% of faculty are clinical)
Nova utilizes the ECTS credit system. USC has determined that 2 ECTS credits= 1 USC unit. Courses at Nova range in credit value from 7.5 credits to 3.5 credits. The average course load at Nova (for local students) is 32 ECTS credits with students enrolling in no more than 8 courses. Each credit at Nova is equal to 7.5 classroom hours, so a 7.5 credit course meets for 56 classroom hours. USC students will enroll in a minimum of 30 ECTS credits (15 USC units) each semester in order to satisfy their business requirements.
A Sample Schedule:
Corporate Finance (1.5 units)
New Product Development (2 units)
Entrepreneurship (3.5 units)
Law for Business and Economics (4 units)
International Management (4 units)
Semester Dates:
Fall Semester: Second week of September till Mid-December
Spring Semester: Second week of February till beginning of June
Please visit the follow web sites for additional information on the Nova School of Business and Economics.
General University Information