Konrad Ribeiro teaches MKT 425: Marketing in a Digital World and believes strongly in the importance of critical thinking.
In our faculty spotlight, Konrad offers insight into how he integrates critical thinking into his teaching.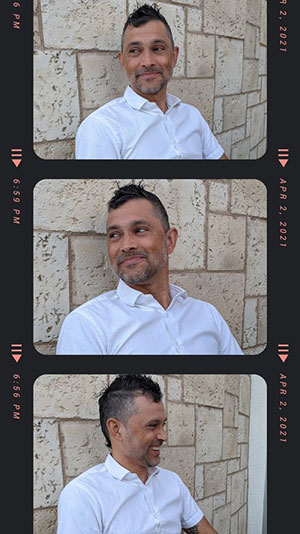 Konrad Ribeiro is Head of Sales Excellence for Large Customer Sales at Google, based in their Playa Vista, CA office. He's building a bespoke program for developing the practice, coaching, and selling skills of nearly 3,000 managers and account executives across the US. Prior to this role, he was Head of Industry in Media & Entertainment. His team worked with major motion picture studios, TV networks, and home entertainment clients to continually push the edge of how digital media and data were used to find and delight entertainment consumers. As a leader, he's passionate about the power of coaching, storytelling, and mentoring early career talent. He's been at Google for over a decade. Prior to the big G, he had stops in Brand Management at Activision and Disney, and short stint in operations consulting. He regularly receives above average performance ratings in the role of "husband" to a wonderful human being named Jenn, "parent" to two phenomenal young people, Frankie (14) and Sophie (9) and "guy who feeds me" to a 17-pound cat named Romeo.
1) How do you define critical thinking?
Funny enough, despite my advocacy of "critical thinking," I think the real practicable skill is problem solving. Critical thinking is an orientation towards how we look at problems. Problem solving is the means to the end. Having a repeatable, reliable framework for approaching complex, multivariate problems with limited or ambiguous information is the currency that delivers real value in the real world.
2) What does critical thinking look like in the professional world today?
With the mass adoption of cheap computing power, all the "easy problems" related to finding patterns in large data sets will be solved by machine learning. Of course, they aren't "easy," so much as reliably addressed by the power of ML.  As my colleague, Google's Global Creative Director Ben Jones says, machine learning is like having an army of a million interns. You can't compete with that kind of brute processing power. Thus, the differentiator for our future business leaders will be the ability to solve complex problems that require creativity and non-linear thinking. At Google, we're always looking for people who have a process for addressing the hard problems and can consistently apply that process to crafting elegant, novel solutions, particularly when there isn't a clear "right answer." All the problems worth solving will require the ability to take the data one has...and the data one doesn't...to come up with a defendable plan of action. Added bonus if you can do it with velocity!
3) How you teach critical thinking?
I tell my students on Day 1: Marketing is changing so fast that any particular "fact" that I might teach will likely be outdated, irrelevant, or possibly wrong within a couple of years. At work, we can scarcely use industry insights or product information that's more than a year old. I can't imagine using a pitch deck from pre-covid. The changes to consumer behavior alone over the past 18-months mean we must put a critical eye towards strategy. With that in mind, my focus is on time-tested marketing frameworks and concepts that work no matter what else changes. Even if there are radical shifts in consumer behavior, technology, or regulation, the fundamentals of successful marketing change relatively slowly, if at all. So, I focus on drilling the process of solving marketing challenges. No multiple choice questions on tests! No fill in the blanks! I want to see how a student thinks through a problem with many possible solutions, how they put the tools to use to tackle a particularly thorny marketing challenge. For me, the beauty of marketing, particularly brand marketing, is the element of taking what one does know, making reasonable assumptions about what one doesn't, or can't, know and then crafting a defendable solution.
4) Why does critical thinking matter? 
Sooner rather than later, the computers will take most of the work that was previously the province of early career professionals, such as rote analysis or task-oriented work. We're seeing this now with automation in media. ML-driven optimization is making media more efficient and effective than ever, but at the cost of threatening the jobs of people who used to manually pull the levers and twist the dials. With that in mind, the differentiator for our students will be critical thinking, problem solving, creativity, lateral thinking, and cross-functional teamwork. Computers aren't good at those things (yet!) Critical thinking is the price of entry for future business professionals. Weaving it into our teaching is imperative.