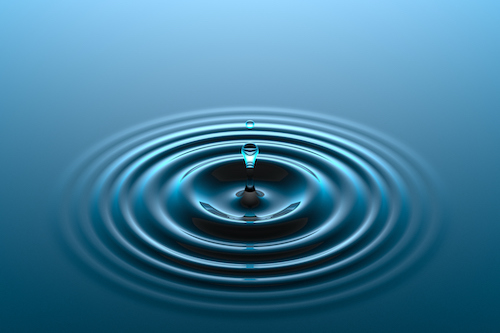 College students have always wanted to change the world. But today the stakes are higher than ever. USC Marshall's Brittingham Social Enterprise Lab (BSEL) has announced its 2022 Social Impact Scholars cohort—12 students from diverse majors across USC who are rising juniors and seniors and are committed to pursuing careers in social impact.
The students commit to nine-months of mentoring and skills-building that will set them up for success as they launch their careers.
The Social Impact Scholars co-curricular program began in 2010 as the BSEL Undergraduate Scholars Mentorship Program and has supported 133 students to deepen and refine their commitment to a career in social impact. Past cohort members have gone on to work at organizations such as Black Women for Wellness, Code for America, and IDEO.
"The BSEL Scholars program has allowed me to immerse myself with a community of like-minded students who are passionate about driving social impact through their careers," said Kevin Lu '22, co-founder of the student-run organization Impact Fellows.  "Through our monthly meetings, I can reflect on my personal values and create more clear and concrete goals for how I want to solve pressing social issues in our world. I was paired up with a mentor who helped me so much with a better understanding of my professional path into social entrepreneurship."  
This year's Social Impact Scholars include:
Alexandra Zarchy '24 Public Relations (part of MSSE progressive degree)
Amelie Schlager '23 International Relations (Global Business) with minor in Social Entrepreneurship
Casey Duan '23 Neuroscience
Irene Franco Rubio '23 Sociology
Isha Sanghvi '23, Neuroscience with minor in Social Entrepreneurship
Kaavya Rajesh '23 Global Studies/Economics
Katherine Owojori '23 Political Science
Lauren Hurlbut '23 Political Science/Public Relations
Layla Shakerin '23 Neuroscience (part of MSSE progressive)
Leila Sapra '24 Political Economy
PJ Hughes '23 Economics (part of MSSE progressive)
Russell Agustin '24 Public Policy
"I am so grateful to have the opportunity to work with such amazing students and future change makers," said Marelle Berry, senior program advisor for the BSEL Social Impact Scholars program. 
Good for the World
Incoming Impact Scholar Isha Sanghvi is excited for the opportunity and has already helped launch a startup—called Remedy—that helps homeless individuals safely maintain their prescription medications on their person.
"So much of the conversation around homelessness is about housing," Sanghvi said.  "While affordable and accessible housing is incredibly important, we also cannot have an honest conversation about homelessness without acknowledging how difficult it is to adhere to medication regimen when any medication is vulnerable to theft. I hope with Remedy we can encourage more genuine innovation that puts unhoused patients first."
The idea for the startup came out of conversations with unhoused patients. "We're trying to center both the conversation and innovation around their lived experiences," she said. Remedy won second place at the ATHENA Women's Founders pitch competition in 2021.
It's this kind of cross-disciplinary thinking that underpins the strength of the cohort. "This program brings together such a diverse group of students," Berry said.  "Some of these students, like Isha, are minoring in social entrepreneurship or are in our progressive Master of Science in Social Entrepreneurship degree program. Whatever their academic path may be, they are united by their social impact passions and eager to continue exploring how they can take the road less traveled to make the world a better place."
For more information about BSEL's Social Impact Mentorship program, click here.