Marshall students can apply to the prestigious Global, Renaissance and Discovery Scholars programs and be eligible for a $10,000 prize that can be applied to graduate study.
The Global Scholars Program recognizes undergraduates who have excelled in their studies both at home and abroad. Applicants must have spent a minimum of ten weeks abroad as part of their undergraduate experience and have completed a capstone project, paper or research piece related to their international experience.
The Renaissance Scholars Program is awarded to select undergraduate students who graduate with a major and a minor (or two majors) in widely separated fields of study. The program is made feasible by USC's comprehensive array of undergraduate majors and minors that span the arts and humanities, the social and natural sciences, and the professions.
The Discovery Scholars Program honors students who excel in the classroom while demonstrating the ability to create exceptional new scholarship or artistic works. Students have the opportunity to earn the Discovery Scholar designation in every major concentration offered at the University. The objective is to honor creativity wherever it is found, in fields ranging from biochemistry to art history, from mechanical engineering to theatre, and from political science to cinematic arts. All USC undergraduates are encouraged to pursue this honor.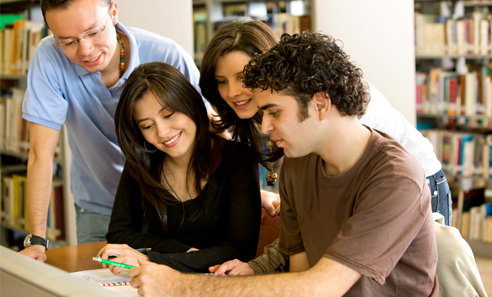 Students (particularly those potentially interested in pursuing a PhD degree in business) are also encouraged to engage in research with faculty and can take advantage of a number of programs offered by the University to support undergraduate student research.