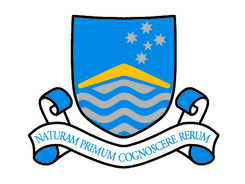 Canberra, Australia
"The program is small but you will make a ton of friends in your dorm or in classes. Aussies are super friendly and were very welcoming to us. The dorm spirit is super fun and connected! Lots of fun activities and lots to explore outside of Canberra."

Anonymous, Spring 2018
Australia National University is one of the leadinginstitutions in the Pacific-Rim, with a complete business administration department. ANU has one of the top ranked business schools in the Pacific-Rim region(ranked #6 business
program in the Asia-Pacific region by the Financial Times), and is accredited by the The Association to Advance Collegiate Schools of Business (AACSB International. ANU is ranked first in Australia in finance and economics and 3rd in the world in statistics.The department is composed of the school of business and information management, school of economics, school of finance and applied statistics as well as the Center of Regulatory Economics, Center for Actuarial Research, Center for e-commerce and Australian National Center for Audit and Assurance Research.
Courses:
Students are eligible to take any business course offered, as long as they meet the pre-requisites. ANU offers courses in a variety of fields including Economics, Business Law, Management, and Marketing. Students are required to enroll in 4 6-unit courses for a total of 24 units (equivalent to 16 USC units).
Housing:
All students are guaranteed housing in one of the residential colleges. The students can choose either single or double accommodation and may choose to have either a "local" roommate, or a roommate from the IEP program. The rooms include furnished bedrooms each installed with a direct phone line and ethernet connection, restroom with shower (in each room), air conditioning, bed, desk, laundry facilities. Each college has a kitchen facility where 2 meals a day are provided, as well as public kitchen space. The campus has other amenities such as a theatre, art "museum" and local "pub".
A Sample Schedule:
Spring Semester:
Advertising (4 units)
Consumer Behavior (4 units)
Strategic Marketing (4 units)
International Marketing (4 units)
Semester Dates:
Fall Semester: Mid-July till Early-November
Spring Semester: Mid-February till Early-June
Time Difference: 18 hours ahead of Pacific Time
**Please note, Australia's seasons are opposite of those in the United States. For example, the winter recess falls in June and July.
Additional Resources
Academic Information and Assistance
Information on Canberra, Australia