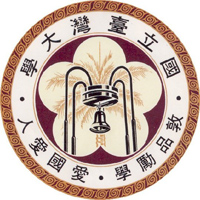 Taipei, Taiwan
"The people are amazing, the food is to fall in love with, and there isn't a dull moment. When I look outside of my dorm window, I see the city lights surrounding Taipei 101, and I realize I have fallen hopelessly in love with this city."

Lisanne Nederlof, Spring 2016
NTU was founded in 1928 while Taiwan was occupied by Japan. Since its creation, it has become the premier University in Taiwan, and one of the most respected research institutions in the region.  NTU is currently home to over 30,000 (18,000 undergraduates and 12,000 graduate students) students and is comprised of ten schools, of which the College of Management is one of the oldest.The College established the first Executive MBA Program in Taiwan in 1997 and the English MBA Program in 2004. As the No. 1 business education provider in Taiwan, the College is dedicated to maintaining its position as a leader in the creation, dissemination, and application of knowledge in the management and business fields. Today, it has over 3,800 students enrolled (over 2800 undergraduates), and is considered one of the ten best business programs in Asia.
Courses:
NTU offers business courses in a wide variety of disciplines, specializing in Finance/Accounting and Management. Students also have limited access to graduate level courses as part of their curriculum offerings.  In addition, students are eligible to enroll in Chinese language courses outside of the College of Management (please note: in order to complete an entire concentration abroad, students would need to enroll in 5 business courses in addition to the Chinese language course).
Courses at NTU are all 3 units. The average course load at NTU is 4-5 courses (12-15 units), with students enrolling in no more than 6 courses (18 units). Each 3 unit NTU course would equal 3 USC Units.  USC students will enroll in a minimum of 15 NTU units each semester in order to satisfy their business requirements.
Sample Schedule (from Fall 2007):
-Investments (3 units)
-Financial Information and Corporate Valuation (3 units)
-Asset Management (3 units)
-Capital Markets Theory (3 units)
Housing:
NTU offers students access to on-campus housing in shared dormitories. The rent is approximately $300-400 per month. Each room provides basic necessities (a bed, a closet, a desk and a chair, etc). There is also a shared kitchen area where students are able to cook food. In addition, the office of accommodation is able to assist students in locating private housing in the vicinity of campus, or in the Taipei area, although this is not advised.
Semester Dates:
Spring Semester: 2nd week of February till end of June
Additional Resources
General University Information
College of Management Information