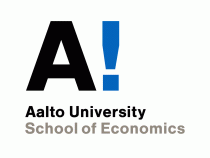 Helsinki, Finland
"Helsinki was so full of life and the people were so happy it was amazing! The nature was lush, the days were never-ending, it was perfect."

Ryan Williams, Spring 2020
Aalto has the top ranked Business School in Finland and one of the top in the world, as has recently been ranked in the top 150 business programs in the world by the Financial Times.In January 2010, the Helsinki School of Economics, the University of Art and Design Helsinki (TAIK), and the Helsinki Univeristy of Technology (TKK), leading and renowned institutions in their respective fields, merged into a new entity called Aalto University with an aim to be one of the leading institutions in the world in terms of research and education in their own specialized disciplines by 2020. Currently 17,000 students attend Aalto University studying in its 3 main schools: Art, Science and Technology and Economics.
The Aalto University School of Economics (formerly the Helsinki School of Economics) was established in Helsinki in 1904 by the business community and was given the status of a university in 1911. It operated as a private university until 1974, when the state of Finland was given the financial responsibility of the university. Since the foundation in 1911, 23,000 students have graduated from different programs. HSE was (and continues to be as the Aalto School of Economics) the largest and leading business school in Finland and one of the most renowned in Europe. It is the oldest business school in Finland and one of the oldest business schools in the Nordic countries.
Aalto has been accredited by all three major international organizations that certify business schools (AACSB, AMBA, EQUIS), a "triple-crown" accreditation possessed by only 40 other universities in the world. The Aalto University School of Economics is an active member of the CEMS (Global Alliance in Management Education) and PIM (Partnership in International Management), a consortium of 54 leading business schools worldwide. Aalto School of Economics has over 4000 students enrolled (2000 undergraduate students, 2000 graduate students of which  60 are PhD students).
The Aalto University School of Economics offers a comprehensive range of university degrees in economics and business administration at the Bachelor, Master, Licentiate and Doctoral levels, along with MBA programs targeted to business professionals. Although the main teaching language of the university is Finnish, several of these degrees and programs are offered entirely in English.
To deliver its world-class curriculum, an outstanding faculty has been handpicked to advance knowledge in teaching and research. Besides recruiting some of the best academics in their field, Aalto also taps successful businessmen for their specific expertise and management skills to combine academic vigor with hands-on business savvy. There are 250 full-time faculty and researchers teaching at Aalto School of Economics.
Facilities & Housing:
The Library of the Aalto University School of Economics (Helecon Information Center) is the national resource center in economies and business sciences in Finland and is one of the largest libraries in the Nordic countries. All the text books required for courses can be borrowed from library. The Helcat Database makes it possible to check availability, reserve and renew the loan online. The Linda Database provides collections of all domestic scientific libraries. The library contains more than 100 000 books and more than 150 international databases. More than 5000 annual periodical subscriptions, including electronic resources, are also available.
Student Apartments typically consist of 3-5 bedrooms, a shared living room, kitchen and bathroom(s). The rent varies between 190-510 euros per month, depending on the location and the number of tenants. Student apartments are situated around the Helsinki area. Students should budget approximately 400–800 euros per month for housing, transportations, food and other daily necessities.
Courses:
Exchange students may select from any of the 30-40 advanced business courses offered in English each semester. Students who possess Finnish language ability are also eligible to complete the 20-25 additional courses offered solely in Finnish during any given term.
Courses at Aalto are 6 ECTS units each. The average course load at Aalto  is 5 courses (30 units), with students enrolling in no more than 6 courses (36 units). Each 2 units at Aalto= 1 unit at USC (each 6-unit course at Aalto will equal 3 USC units.
Sample Schedule:
Investment Management (6 ECTS Units)
Derivatives and Risk Management (6 ECTS Units)
Behaviourial Finance (6 ECTS Units)
Corporate Finance (6 ECTS Units)
Doing Business in the Baltic States (6 ECTS Units)
Semester Dates:
Fall: Last week of August through mid-December
Spring:Second week of January through end of May
Semesters are 14 weeks in length, with an additional 3-week period for exams
Additional Resources
General University Information
Information on the School of Business
Guide for International Students