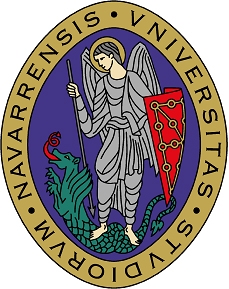 Pamplona, Spain
"I firmly believe that when I stayed in Pamplona, I made the some of the best memories abroad. I grew to love this beautiful city and know that is where I'll be going time and time again."

Michelle Naeem, Spring 2019
Founded in 1952, the University of Navarra is consistently ranked as the best private academic institution in Spain with superb schools of international economics and business, medicine, law, communication, philosophy, foreign language and literature. The School of Economics and Business is the first university in Spain to offer an MBA (1962) as well as the first to offer an international economics-business degree (English-Spanish) and offers their international degree students a wide variety of exchange locations, since overseas study is mandatory during their third and fourth years of study. The school is one of the most popular destinations for Erasmus students because of its proximity to France and Portugal and because of the cultural-travel programs it offers visiting students. The University of Navarra is located in Pamplona best known for the "running of the bulls" and its medieval surroundings and pre-Christian monuments.
Navarra is a very global campus. They offer 11 bi-lingual degrees, and roughly 11% of the population is from overseas, with over 77 countries represented amongst the student population.
Campus:
Located on the outskirts of the Pamplona, a city of approx. 200,000 inhabitants, the Pamplona campus covers almost about 1/2 mile square, and includes nearly 30 buildings, which are distributed so as to favor the academic and human environment. Pamplona is not a very big city, everything is within walking distance. It's almost better not to have a car because it can be difficult to find parking. The network of city buses, known as 'Villavesas', is extensive and the traffic of buses on all routes is frequent.
In Pamplona, you will discover a fascinating mix of the old and the new.The imposing Neo-Classical façade of the Cathedral, for example, gives way to a striking Gothic interior. The Citadel, a defensive fortress built on the orders of Philip II, is today a beautiful park for which Pamplona is famous and many of the town's inhabitants go for a stroll in its grounds every day. What were once the cannon posts and armory of a military fort today form part of the cultural life of Pamplona.
Housing:
All Exchange students are guaranteed housing, if they complete and submit their applications in a timely fashion. Pamplona is a university town and offers a wide range of accommodation: university halls of residence, university clubs, apartments for rent and family homes. To help you decide which type of accommodation would suts you best, you can get in touch with the university's Accommodation Office, which offers a personalized service and excellent advice.
Curriculum:
The University of Navarra offers courses in a number of different business areas, with a strong emphasis on Business Economics and Finance and Management. (These courses are spread out in a number of International degree options, so students will need to check all four links below for course choices). Students will be asked to take between 5-7 courses, with the number of classroom hours corresponding to the same number students would complete at USC for only 4 courses. Please Note: The majority of their coursework is in Spanish, so attempting to complete a concentration in a field other than International Business, by taking only courses taught in English may be difficult.
Please Note: Due to the limited number of courses offered in English, it is advised that students possess Spanish Language ability in order to take advantage of all of the courses available at Navarra.
Academic Calendar:
Fall- Last week of August until 3rd week of December.
Spring- approximately the 2nd week of January, and finals concluding during the 4th week of May.
Additional Resources
General University Information
School of Economics and Business Administration