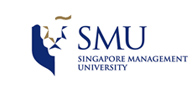 Singapore
"I would go back and live in Singapore if I could. There is something there for everyone. Great location for travelling, kind locals who speak pretty good English, incredible food, fun night life, cool Europeans and Australians who are on exchange with you, amazing and diverse culture."

Anonymous, Spring 2018
Singapore Management University was founded in 2000 and has become the premier Business School in Singapore. Its mission is to educate the entire person. Since its founding, SMU has concentrated on the education of tomorrow's leaders in business, public administration, and law. As one of Asia's smaller universities with only 5400 students, it is home to Singapore's largest business faculty.
To deliver its world-class curriculum, an outstanding faculty has been handpicked to advance knowledge in teaching and research. Besides recruiting some of the best academics in their field, SMU also taps successful businessmen for their specific expertise and management skills to combine academic vigor with hands-on business savvy. Although relatively new, SMU is quickly garnering a reputation as one of the best business programs in Asia, and the world, and has been steadily climbing the School rankings of publications such as the Financial Times, Economist and Wall Street Journal.
Courses:
SMU has one of the largest course selections of any of our partners, offering a full-compliment of courses in Finance, Marketing, Information Systems, Logistics, Management and Accounting. Their programs in Finance/Accounting, Marketing and Management are some of the best in Asia.
Courses at SMU are all awarded 1 unit each. The average course load at SMU is 4-5 courses (4-5 units), with students enrolling in no more than 6 courses (6 units). Each course at SMU is awarded 1 SMU unit. As such, each 1 unit course at SMU= 3 units at USC.  USC students  enroll in a minimum of 15 SMU units each semester in order to satisfy their business requirements.
Sample Schedule (From Fall 2007):
MKT 215 New Product Development
MKT 217 Strategic Brand Management
MKT 205 Advertising
MKT 102 Consumer Behaviour
MKT 103 Marketing Research
or
FNCE 201 Corporate Finance
FNCE 201 Analysis of Equity Investments
FNCE 213 Entrepreneur Finance
FNCE 311 Mergers and Acquisitions
FNCE 307 Portfolio Management
Housing:
Located in the heart of downtown Singapore, steps away from the financial center, SMU does NOT offer students on-campus housing. However, their Housing Office will assist students in locating suitable housing for the semester. Students may also locate their own housing utilizing the on-line resources provided by the SMU Housing Coordination office, as well as Office of International Relations (OIR). Rooms in the SMU area average $500-$600 per month, with single apartments averaging $450-$600 per month, excluding utilities.
Semester Dates:
Fall Semester: Mid-August till Mid-December
Spring Semester: Early January till Early May
 
Additional Resources
General University Information