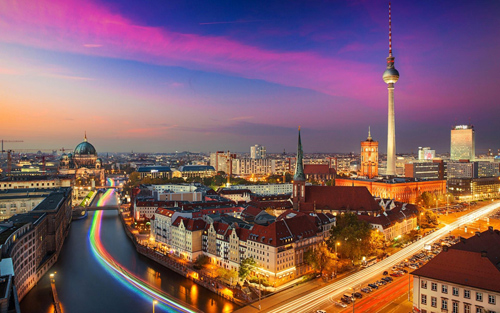 USC Marshall has partnered with CIEE to provide students access to the internship opportunities in Berlin, as well as arrange housing and provide support while the student is in the country. Students will intern with a firm personally selected based on their interests, background and experience, as well as the needs and requirements of the company.
PROGRAM DATES (In-Person) : June 2 - July 27, 2024
Students arrive in Berlin: June 2, 2024
Orientation: 3 weeks before program start date, online
Internship: June 3 - July 26, 2024
Last Day in Berlin Residence: July 27, 2024
ELIGIBILITY:
This is open to USC undergraduate students who will have completed 32 units by January 1, 2024. Of these units, 16 MUST have been taken at USC (for Freshmen and transfer students, you are eligible for the program is you brought in a minimum of 14 AP, IB, or transfer units, and have completed a minimum of 16 units during the Fall 2023 semester.)
Applicants must have a minimum 2.75 cumulative GPA.
Applicants must possess a valid passport by January 1, 2024, which is valid until January 30, 2025.
Applicants are recommended (not required) to have some course background in the field in which they wish to intern. For example, those wishing to intern in Financial Services should have completed at least BUAD 306 Business Finance  or a related course. Those looking to go into any general business field should have completed BUAD 304 Leading Organizations, or at least 1 business course. Those looking to intern in event planning or advertising or for an entrepreneurial venture need not have any business course background.
LIVING ARRANGEMENTS:
Students will live in  shared dormitory-style flats in Berlin complete with kitchen facilities, access to laundry, and Wi-Fi.

COSTS (In-person):
| | |
| --- | --- |
| Program Costs (includes placement, interview(s), orientation in Berlin and housing in Berlin) | $7000 |
| USC International Insurance | $310 |
| Total | $7310 |
| Additional Costs (Estimated): |   |
| Living Expenses: food, local transportation, entertainment, etc. (estimated) | $900 |
| Airfare (estimated)** | $1200 |
** Students are responsible for booking their own flights. Exact in-person dates TBD.
SCHOLARSHIPS:
There will be a limited number of scholarships available to students of the program. The scholarship will be awarded based on need and merit, and require submission of an application and financial documentation. These items will be distributed upon admission into the program.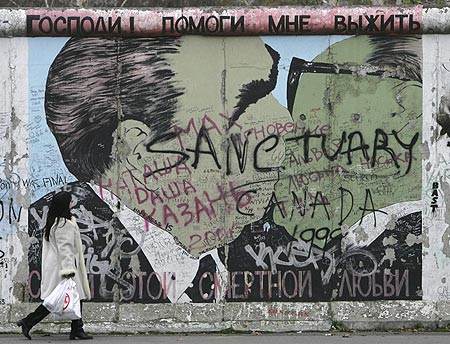 Application Process (Apply on TerraDotta):
The application is all on-line. If you wish to apply for more than 1 location (ie, Singapore and Madrid) you may select up to 3 destinations on your application. You will only submit ONE application. The deadline for receipt of application is December 1, 2023. You will need to upload a resume as well as a copy of your STARS report as part of the on-line application. Please be aware of all corresponding deadlines.
Please note: All students admitted into the program are guaranteed an internship

INTERNSHIP PLACEMENTS: (SUMMER 2024)
Berlin is the start-up center for Europe, and students looking to live and work within the start-up field, in a dynamic city should look to Berlin as their option.
Participants will have access to research internship opportunities spanning a wide  wide range of industry sectors in Berlin., but mainly within the start-up sector. Placements are based on student, interests and professional goals of the student and the project needs and work cycles of the internship sponsors.
All internships are unpaid. Internship placements in Berlin are full-time and for 5 days per week (Monday-Friday).
If you would like more information on costs, placement process, which companies and what you will be doing in the internship, please download and read our Winslow-Maxwell Program FAQ's
Please note:
The internship placements are made by CIEE, and are based on the position and duties you wish to complete (as expressed in your internship essay and interview) during your internship, as well as your experience and skills, and the needs and requirements of the company you will be placed with. Students without a finance background, for example, should not expect to be placed in a finance role. In addition, sometimes smaller companies offer opportunities that are more in line with the student interests than larger companies. The goal of the program is to provide students with a quality learning experience, not necessarily for students to work for the biggest company.