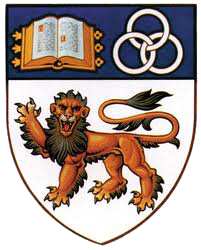 Singapore
"When I was informed that I was chosen to go to Singapore, I was upset. I really wanted to go to Italy. But, I decided to go anyway. All thoughts of Italy disappeared in the first week. Forget what you have heard about Singapore, because it is all wrong. Amazing food, bars and clubs open all night (and women drink free), shopping till midnight, just a dynamic and fast-paced city. And, on top of that, it is inexpensive, and located in the middle of Asia, close to everything. If I had it all to do over again, I would choose Singapore as my top destination. It is truly one of the jewels of the world."

Kathie Bradley, NUS, Spring 2007
Beginning as a medical school in 1905, the National University of Singapore (NUS) has blossomed into a diverse and well respected university providing studies in a number of different areas from social sciences to aw. NUS is one of the top business programs in the world, and is ranked in the top ten business schools in the world by the Financial Times, Business Week and the Wall Street Journal. The NUS faculty has gained international recognition for several of their publications. The most recent publication, The Asia-Pacific Journal of Management , launched in 1983, gained international recognition as a leading research publication on management in the Asia-Pacific region. The school of business administration consists of five areas: business policy, decision sciences, finance and banking, marketing, and organizational behavior. NUS has positioned itself as a leader in keeping students current with new technology. NUS has established a network (NUSNET) throughout the campus buildings and residence halls to provide comprehensive resource sharing and electronic communication. They have recently upgraded to an ATM-ready, multi-gigabyte multimedia network.
Courses:
NUS offers a wide range of business courses including Finance, Accounting, Marketing, Management and Information Systems (Decision Making). Their are known throughout Asia as having one of the best Finance and Information Systems programs in Asia. IEP students who study at NUS are expected to enroll in 5 4-unit courses during the semester for a total of 20 NUS units (equivalent to 15 USC units).
Housing:
All exchange students who are offered housing, are housed in on-campus dormitories (NUS does NOT guarantee university housing. Those not awarded on-campus housing are supplied with resources to find alternate housing in the area).
A Sample Schedule:
Options and Futures (3 units)
Investment Analysis and Portfolio Management (3 units)
Investment Analysis (3 units)
Research Methods in Finance (3 units)
International Financial Management (3 units)
or
Entrepreneurial Marketing  (3 units)
Global Marketing (3 units)
Asian Markets and Marketing Management ( 3 units)
Consumer Behavior ( 3 units)
Product and Brand Management ( 3 units)
Semester Dates:
Fall Semester: Early August-Early December
Spring Semester: Early January – Early May
Time Difference: 16 hours ahead of Pacific Time
Additional Resources
General University Information
Management & Organization Course Info
Marketing Information

Business School Information