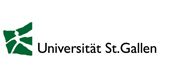 St. Gallen, Switzerland
"Don't sleep on the trains, look out the window- it's so beautiful."

Anonymous, Spring 2019
The University of St. Gallen was founded in 1898, and has become the premier Business School in Switzerland. Its mission is to educate the entire person. Since its founding, the University of St. Gallen for Business Administration, Economics, Law and Social Sciences (HSG) has concentrated on the education of tomorrow's leaders in business, public administration, and law. As one of Europe's smaller universities with only 5000 students, it is home to Switzerland's largest business faculty.
St. Gallen is consistently placed among the top schools in national and international rankings within Switzerland, and is recognized as a leader and innovator in a number of disciplines. German employee officers of 600 companies were asked which university with a focus on business sciences or economics is the best in Europe. The University of St.Gallen was ranked first together with London Business School and London School of Economics. The University of St.Gallen is also the first public university in the German-speaking region of Europe to be EQUIS-accredited (in 2001) by the European Center for Management. This award demonstrates St. Gallen's leading position in quality management education when compared with other Swiss, foreign and private universities.
Courses:
St. Gallen offers a wide variety of courses in Business, with specialties in Finanace and Business Economics, Management and International Business.  The average course load at St. Gallen is 24-30 ECTS units, with students  enrolling in no more than 30 units. 1 unit at St. Gallen= ..5 units at USC. (Each 6 unit St. Gallen course would equal 3 USC Units, each 4 unit course would equal 2 USC units.)   USC students will enroll in a minimum of 24 credits (anywhere from 4-7 courses) St. Gallen units each semester in order to satisfy their business requirements (new Curriculum) or 30 credits (old curriculum).
Students interested in Finance should be especially interested in St Gallen's innovative and advanced Finance courses, including the option for students to enroll in Master's level courses.
Sample Schedule:
(from Spring 2013)
-Private Equity
-Topics in Investment Banking
-Management in Europe
-Corporate Restructuring
-Mergers and Acquisitions
-Asset Pricing
-Topics in Private Banking and Wealth Management
Housing:
St. Gallen does NOT provide students on-campus housing. However, their Housing Office will assist students in locating suitable housing for the semester, based on the information included on the housing application form and for a non-refundable application processing fee. Students may also locate their own housing utilizing the on-line resources provided by the St. Gallen Housing Coordination office, as well as International students office. Rooms in St. Gallen average $300-$500 per month, with single apartments averaging $450-$600 per month, excluding utilities.
Semester dates:
Fall semester: First week of September till 3rd week of December.
Spring Semester: First week of February till end of May.
Additional Resources
General University Information
Courses (including registration) and Academics
Arrival Information (including Visa)