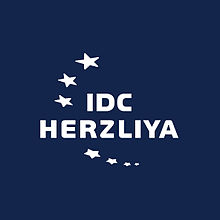 Tel Aviv, Israel
"Tel Aviv/Herzliyah is a young, fun city that loves to party and live life to the fullest. There is so much culture and energy in Israel that can truly be felt when you study abroad there."

Anonymous, Spring 2018
The Interdisciplinary Center (IDC), Herzliya was founded in 1994 to be a university that cultivates freedom of thought, research, and self-realization. There is considerable ongoing engagement of the Israel business elite at IDC Herzliya.
IDC Herzliya is unique in its educational methods, which are based on an interdisciplinary approach, teaching of information technology and global markets. They combine theory with real world experience and provide their students with proficiencies. Their basic outlook, which is rooted in the twin concepts of individual freedom and responsibility, emphasizes student entrepreneurship and leadership alongside commitment to community service.
They are a research institution that helps remove the walls of hostility in the Middle East by serving students of all races and religions from this region and the rest of the world. They emphasize, in research and teaching, the importance of development and free movement in the space that is the cradle of civilization, and they endeavor to advance the principles of peace, freedom and dignity for mankind.
The University is known for its outstanding academic staff who are recruited through rigorous selection procedures, comprising internal peer-reviews and external assessments conducted by international and prominent experts in the relevant field. About 50% of academic staff are drawn from overseas which has allowed them to recruit distinguished academics from all over the world.
The Interdisciplinary Center (IDC), Herzliya has been ranked number 1 out of 66 universities and colleges in Israel in students' satisfaction in the quality of teaching.
Facilities & Housing:
The IDC main campus is quite small compared with USC, but contains all of the necessary resources for students abroad. The campus cafeteria is the social hub of the campus. Situated in a roomy greenhouse structure, the food court is divided into separate concession stands that serve a wide variety of kosher food ranging from home-style meals to Thai cuisine. The IDC rents apartments are situated in the town of Herzliya and are not on campus.
Each apartment accommodates between 3 and 6 students. Every student has their own bedroom. All bedrooms are furnished with a single bed, desk, chair, and closet. Students must supply their own bedding and linens, cooking utensils, and cleaning supplies.
Courses:
Exchange students may select from any of the 35+ business courses offered each semester in English within the School of Business. Possible courses include topics in Finance, Marketing, and Business Administration.
Courses at IDC are each worth between 2-4 credits. The average course load at IDC is 6-9 courses for one semester. A 2 credit course meets 90 minutes per week over the course of the academic semester. As such, 2 credits at IDC= 1.5 USC Credits, 4 units at IDC= 3 units at USC. USC students will enroll in a minimum of 20 IDC units each semester in order to satisfy their business requirements.
Sample Schedule:
Entrepreneurship and Management (4 IDC Credits)
Innovation Management (2 IDC Credits)
Global and International Marketing (2 IDC Credits)
Marketing in the Far East (2 IDC Credits)
Marketing Strategy (2 IDC Credits)
Integrated Marketing Communication (2 IDC Credits)
Capitol Market in Israel (2 IDC Credits)
History of the Middle East (4 IDC Credits- USC Elective Course)
Semester Dates:
Fall: early October through early January
Spring: For Spring 2017- 3rd Week of March-third week of July
Additional Resources
General University Information
International Program Information