Marshall Study Sessions
Marshall Study Sessions are in a group, drop-in format, and are designed to review content covered in the previous and/or current week. Students who attend can get additional assistance with the course concepts but are expected to come prepared with questions and attend class sessions regularly. Marshall Study Sessions are not a substitute for class and will not include formal instruction.
These study sessions are facilitated by our trained Peer Academic Leaders. 
Fall 2023 Marshall Study Sessions will end during the last week of classes (final session on 11/30). No study sessions will be held the week of November 20th due to the Thanksgiving Holiday.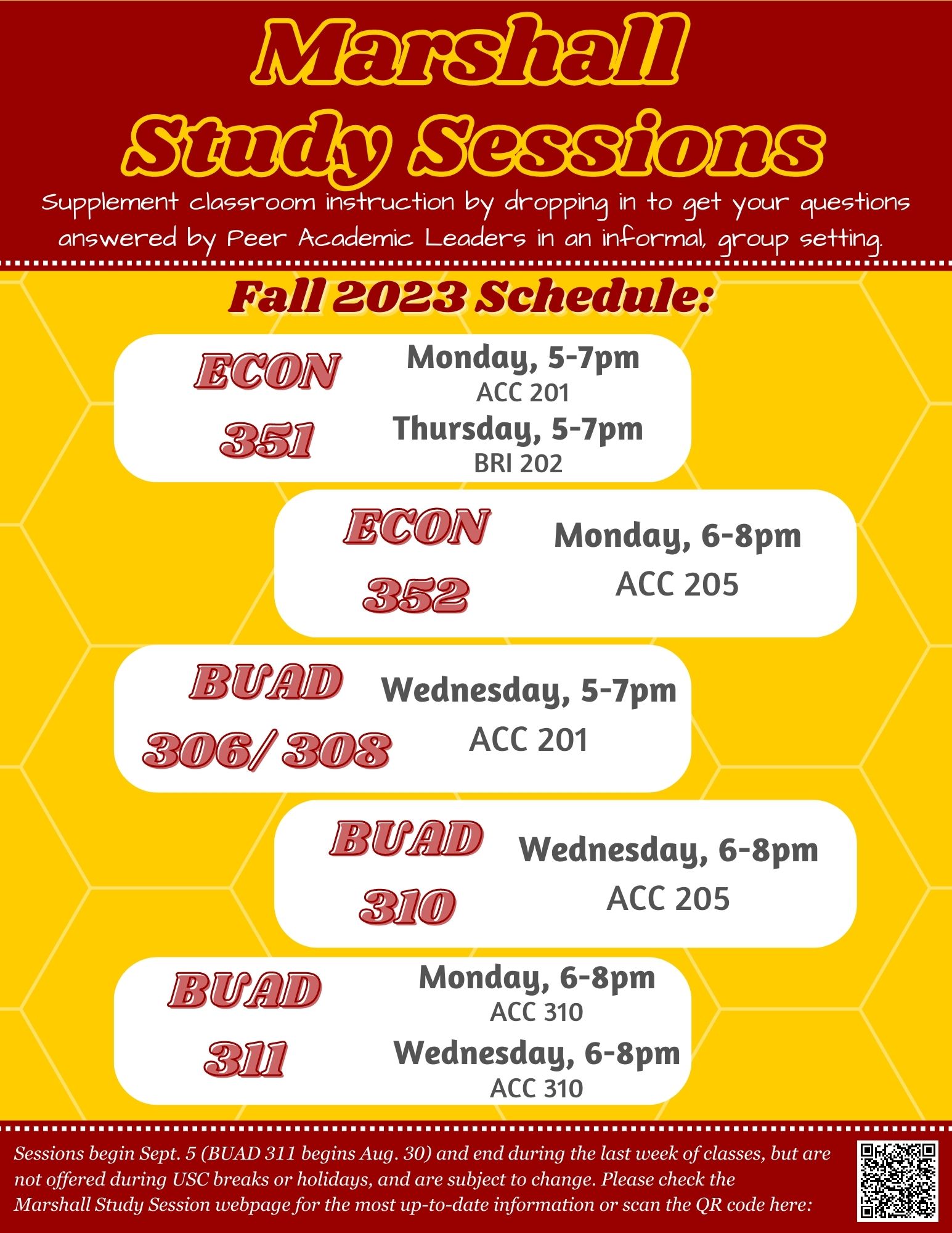 Questions regarding Marshall Study Sessions can be emailed to academics@marshall.usc.edu. 
Looking for the link to the Fall 2023 "Cracking the Core" session for ECON 351? Click here.