The Marshall Corporate Partners Program provides our valued employers with the opportunity to enhance their visibility among Marshall's most talented students. We have designed partner sponsorship packages to meet a variety of employer needs. The benefits of becoming a corporate partner at any level will give you valuable opportunities to connect and engage with Marshall students.
The Marshall Corporate Partners Program perquisites extend throughout the entire academic year. In addition to the Corporate Partners Program, there are other opportunities to support Marshall's in-person signature recruiting events. Click here for an overview of the various sponsorship levels available and the perquisites associated with each level.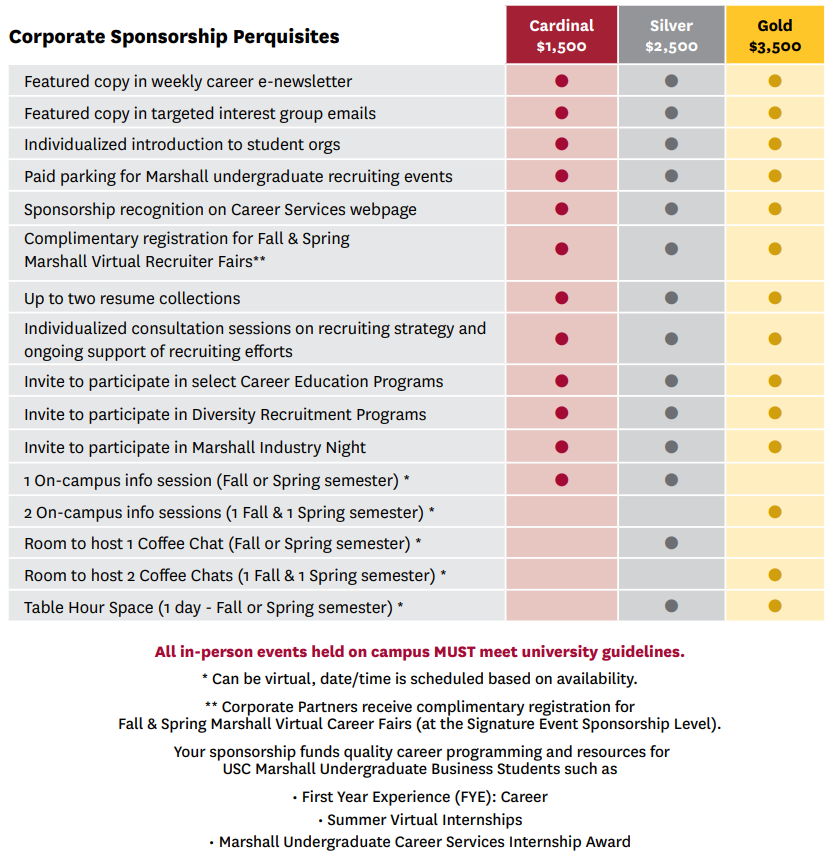 Marshall Virtual Career Fairs are our largest networking and recruiting events, connecting employers with Marshall's enthusiastic and career ready sophomores, juniors and seniors. Sponsoring this event is a great way to increase your company's visibility and promote your opportunities both prior to and during key recruitment seasons.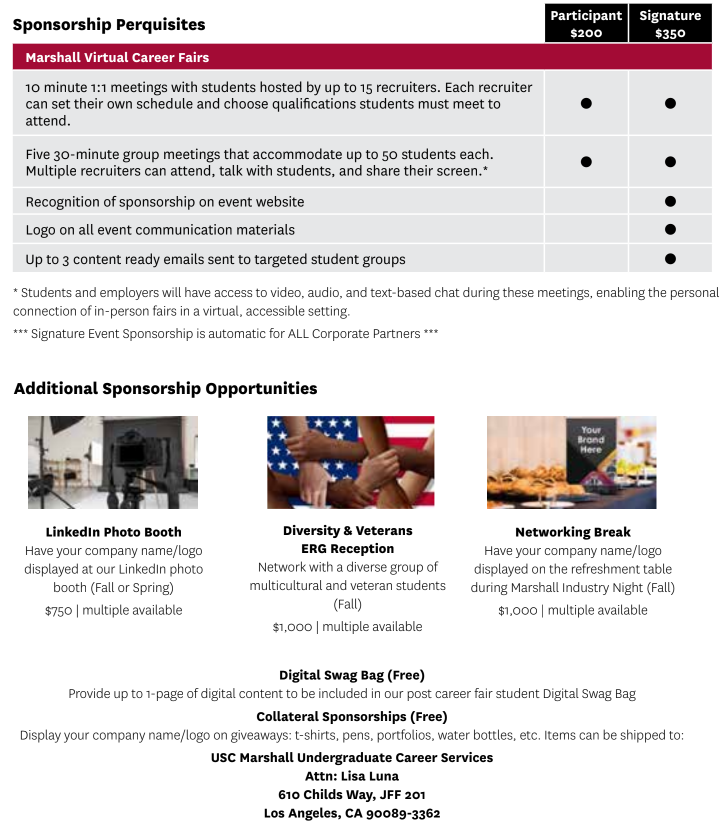 Contact ugcareers@marshall.usc.edu to discuss which package best meets your hiring needs.