The Marshall School of Business offers a number of minors for non-business students that can complement any USC major.
ADMISSION PROCEDURES – NEW FOR 2015-2016 ACADEMIC YEAR
*Please review this information closely as our minor admission procedures have recently changed.*
Admission consideration for most Marshall minors requires the completion of 32 units, a declared major, and a minimum USC GPA of 2.75. Admission consideration for select minors requires completion of 48 units, a declared major, and a minimum USC GPA of 2.75.  We encourage you to apply as soon as you have completed the minimum number of units required and well in advance of your expected graduation date in order to ensure that you have enough time to complete all required courses, including prerequisite courses.  Note that students may take a maximum of three Marshall courses prior to admission. Please be in touch with your current major advisor and Marshall Undergraduate Advising to update your course plan accordingly.
Applications to all Marshall minors are accepted throughout the year, and the application is available here. The Office of Undergraduate Advising will notify applicants via USC email of the minor admission decision, typically within 5-10 business days after the application is submitted. If you are interested in applying for the business administration major, please visit our Internal Transfer Application website here.
All course work for the minor must be taken for a letter grade, with a minimum grade of "C" earned in each course.  Students must complete all the necessary prerequisites for each course.
All questions regarding eligibility, admissions criteria, or the admissions process should be directed to the Office of Undergraduate Advising in BRI-104, (213) 740-0690, undergrad.advising@marshall.usc.edu.
MINORS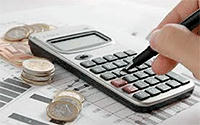 Accounting
(20 units): Geared toward students who want to improve their understanding of accounting, this minor enhances students' job market prospects while also helping students develop the analytical and problem-solving skills sought by today's employers. The accounting minor also provides the preparation needed to apply for the one-year master's degrees in accounting that are open to students from all majors. This minor is relevant to students interested in careers in consulting, accounting, investment banking, state law, forensic accounting, the FBI, or other government entities.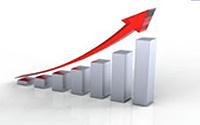 Business (24-32 units): The Business Minor provides a solid foundation of understanding about the interconnected and interdependent nature of social, political, and economic systems related to business. This minor allows non-business majors to gain an understanding of the basic concepts and tools of business.  Business Minor Requirements Prior to 2012 Catalogue
Business Economics  (20 units): This minor provides the opportunity for non-business administration majors to think strategically about business.  The minor teaches a combination of ideas, skill sets, and methodological approaches used in business economics.  Students will learn to think like leaders in business firms by developing economic reasoning skills related to real world problems and opportunities.
Business Finance  (18-24 units): The minor provides non-business administration majors the chance to expand their career opportunities by gaining a background in financial concepts, valuation, and financial strategy.  Students will learn the necessary tools to measure benefits and related costs that will enable them to make better business decisions.  Students will also develop problem-solving and quantitative skills that are widely used in business and that will enable them to work on special projects or management teams.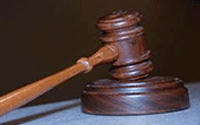 Business Law (16 units): This minor exposes students to the knowledge needed to identify and manage legal issues arising in personal and business contexts. It also enables students to acquire a sound grasp of concepts, legal vocabulary, and pertinent laws and regulations arising in domestic and international environments.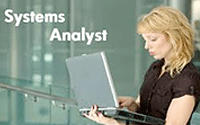 Business Technology Fusion (20 units): This minor gives students an understanding of information systems and IT-enhanced business practices.  It teaches students how to design information systems to enhance organizational and firm competitiveness. Topics may cover consulting, information systems, information systems strategy, and database design. This minor is relevant to students with an interest in a career as a business process analyst, an applications systems analyst, an internet marketing analyst, a risk management analyst, an information security analyst, or a project coordinator.
Consumer Behavior (20 units): This interdisciplinary minor explores consumer thinking from the perspectives of psychology, marketing, economics, anthropology, sociology, and other departments interested in popular culture.  It answers questions such as: why do people form the attitudes and impressions they do? How do individual factors, culture, mass media, economics, and social trends influence people's decisions? The minor is relevant to students interested in careers in advertising and marketing research.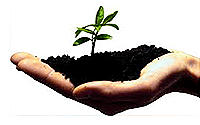 Entrepreneurship  (17 units): The Entrepreneurship Minor combines theoretical concepts and practical skills to prepare students for the application of entrepreneurial abilities in their chosen field of work. Students who complete this minor will be able to identify new opportunities, evaluate the worth of those undertakings, and identify the issues and milestones necessary to effectuate the desired outcome.
Human Resource Management (20 units): This minor combines theoretical concepts and practical skills for the application of human resource management abilities in the student's chosen major field of study. Specific topics include: recruiting, selecting, training, performance evaluation, and reward systems. The minor is relevant to students interested in consulting careers in functional areas such as accounting, finance, human resources, information systems, marketing, and operations management.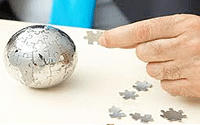 Management Consulting (20 units): This minor develops an increased awareness of the role of the consultant and consulting practices in a variety of industries. Students will look at the following issues: determining the needs of the client, managing expectations, research and analytical tools used in a variety of consulting environments, and concluding the engagement. This minor is relevant to students interested in a career in general management or management consulting and to students who want to develop strategic-thinking capabilities that are crucial to managers in a variety of disciplines, such as investment banking, technology, and media/entertainment.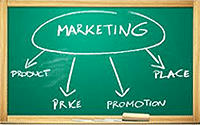 Marketing (20 units): Marketing is a field that studies processes by which a wide range of organizations can serve the needs of customers (both in business to business and business to consumer contexts). This minor is relevant to students interested in a marketing career, including professional sales, retailing, marketing research, product management, and advertising.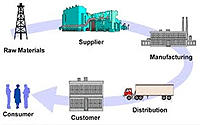 Operations and Supply Chain Management (20 units): This minor exposes students to issues in manufacturing management and service operations, including operation consulting, supply chain management, and distribution and logistics. The minor is relevant to any student interested in working as a production manager, a project manager, a management consultant warehouse manager, a buyer/planner, a logistics director, a quality assurance associate, or a supply chain manager.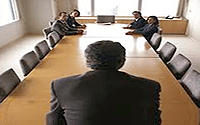 Organizational Leadership and Management (20 units): This minor increases students' awareness of the need to develop strong management and leadership skills relevant to today's global economy. This minor is relevant to students interested in general management, or to students who will pursue leadership positions in accounting, finance, marketing, information     systems, or operations.
Real Estate Finance   (24 units): The minor in real estate finance provides students with training in the areas of business, finance, real estate law, design, and urban economics.  It provides an opportunity for students to gain thorough exposure to the topics of real estate investing, finance, and development.  Upon successful completion of this minor, students will have achieved a basic understanding of the interplay of the various disciplines involved in contemporary real estate ownership and investment and how they impact the areas of student's specific interests and expertise. The real estate finance minor is available to all majors except business administration.
Social Entrepreneurship (21-22 units): The minor in Social Entrepreneurship includes 14 units of required courses and 7 units from a list of electives.  This minor is for students of all majors who are interested in social innovation and want to use business to solve the world's most serious problems. Coursework covers social entrepreneurship, best practices in public and private sectors, and management skills required to start and maintain social enterprises. Social entrepreneurship minors are required to take introductory courses that analyze social enterprise models and study the fundamentals of entrepreneurship. Through the elective offerings, students have the option to tailor coursework to their academic interests and professional aspirations. For information regarding the Social Entrepreneurship curriculum please contact Jessica Levine at the USC Marshall Brittingham Social Enterprise Lab, jessicbl@marshall.usc.edu.
Technology Commercialization (16-23 units): This interdisciplinary minor includes courses from both the business and engineering schools and provides education in the economic, technological, and entrepreneurial aspects of commercializing new technologies. The minor is designed for students from a range of backgrounds (e.g., majors in engineering, life sciences, or business) who are interested in starting their own technology-based ventures, working for technology-based start-up companies, or pursuing corporate careers that may involve the commercialization of new technologies. In the minor, students learn about conceptualizing, developing and managing new, technology-based ventures and projects.